This week's best gaming deals: New Nintendo 2DS XL, Persona 3 & 5, GTA 5, and more
Welcome back to another week's worth of the very best gaming deals from far and wide, all the way across the information superhighway. There's everything from graphics cards to games about sushi in this week's assortment, so let's get to it.
As usual, we've got deals that'll work in the UK, deals that'll work in the US and some deals that will work in both the UK and US, as well as presumably many other places. Let's get started.
UK & US Deals
For the next day, you can get yourself a copy of big brother paranoia simulator Orwell absolutely free from Humble. That's it, no catch as far as I can see, just a free game. The key will redeem on Steam, by the way, in case you were wondering. Fill your boots.
Orwell on PC (Steam) for free from Humble Store
The Summer Sale over at Voidu continues this week, with some brand new games added to the range, all of which can get an extra discount when you enter SUMMER18 as a voucher during checkout. Here's some of what's on offer.
There's a big set of VR games up for grabs at the Humble Store this week with discounts of up to 75% on the lot. Amongst the range, you'll find discounts on Superhot VR, Batman Arkham VR, Fallout 4 VR, Skyrim VR, and, Star Trek Bridge Crew – one of the only VR games to not have VR in the title.
Up to 75% off VR Sale from Humble Store
Now that we're into August, it's time for another fresh set of games up for grabs with a Humble Monthly membership. This time around, you can spend £10 / $12 and get instant access to Sniper Elite 4, Tales of Berseria and Staxel. Then, once the month finishes up, you'll get a stack of other games, too.
Sniper Elite 4, Tales of Berseria and Staxel OR Rise of the Tomb Raider for £10 / $12 from Humble Monthly
UK Deals
As announced during last week's Nintendo Direct, you can now get a pre-order down on the Super Smash Bros Ultimate Limited Edition. It'll cost you £89.99 but the set features a copy of the game, one of the new official GameCube controllers and the Switch GameCube adapter needed to use it.
Super Smash Bros Ultimate Limited Edition on Switch for £89.99 from Amazon UK
Graphics cards continue to get actual discounts and price cuts this week, with this Palit model GeForce GTX 1060 6GB card down to £229.97 over at Ebuyer this week. While not the most powerful card around, especially with the announcement of NVIDIA's newest range coming next week, the 1060 will still serve you well.
Palit GeForce GTX 1060 6GB graphics card for £229.97 from Ebuyer
Another in the ever-growing line of Special Edition Xbox One controllers, the Sport White Edition is out now, and you can get yourself one over at Microsoft's own store. It features a unique design and a "white and mint" colour scheme, and will work on both Xbox One and PC via Bluetooth or USB.
Xbox One Sport White Special Edition controller for £59.99 from Microsoft Stor
One of the best surprises in recent video game history was that a strategy game starring Mario and his friends made by Ubisoft ended up being a little bit spectacular. Mario + Rabbids Kingdom Battle went on to get a full season pass's worth of content and if you haven't had a chance to pick it up yet, you can get the Gold Edition (featuring the game and the aforementioned Season Pass) for £31.99 this week.
Mario + Rabbids Kingdom Battle Gold Edition for £31.99 from Amazon UK
All you diehard Persona fans out there can breathe a sigh of relief in the knowledge that the previously Japan-only Persona 3 Dancing In Moonlight and Persona 5 Dancing in Starlight are seeing a release later this year. You can pick up the bundle of both games – dubbed the Endless Night Collection – for £74.85 at Base, which is £15 less than the RRP.
Persona 3 & 5 Endless Night Collection on PS4 for £74.85 from Base
Bloodborne, despite being one of my favourite games of the last five years, is also one of the new range of 'PlayStation Hits' made up of the highest selling PS4 games to date. It's getting an extra discount right now at Base, bringing the price down to £12.85, which is honestly a bit of steal.
Bloodborne on PS4 for £12.85 from Base
If you've been putting off an Oculus Rift version for whatever reason, you can now get yourself a bundle featuring the Oculus Rift itself as well as the Touch Controllers and a copy of Marvel Powers United VR, all for £399.at Overclockers. You can also finance that purchase, too, if you fancy.
Oculus Rift with Touch controllers and Marvel VR for £399 from Overclockers UK
US Deals
Make Sushi, eat sushi and become a sushi samurai with Sushi Striker, which has seen a discount this week in its boxed Switch form, which is now down to $31.55 at the time of writing.
Sushi Striker: The Way of the Sushido on Switch for $31.55 from Amazon US
The latest in the long-running series of Nintendo handhelds and increasingly infuriating naming conventions, the New Nintendo 2DS XL, has gotten a little discount this week, so if you've been sitting on a purchase, you can grab one right now for $140.
New Nintendo 2DS XL for $139.95 from Amazon US
GameFly of all places is having itself a 'blowout sale' on a range of what the company is calling 'pre-played' games. Essentially, these are ex-rentals that are given a new case before being shipped to you and there are some big discounts in the range.
Pre-Played Blowout on games from GameFly
Whether you're a Switch owner or you just happen to live in the modern age and will inevitably have to save or transfer data from one device to another, you'll already know the value of MicroSD cards. You can get a range of them right now with big discounts, over at Amazon.
This little guy is a third-party multiport adapter for the Switch, meaning you can play Switch games on your TV without going through the official dock. This guy is infinitely more portable, features an ethernet port, two USB ports and is available for $36.99 right now.
Nintendo Switch Hub Multiport Adapter for $36.99 from Amazon US
Over at Best Buy, you can save some cash on a range of Nintendo's finest. Mario Kart 8 Deluxe, Super Mario Odyssey, Mario Tennis Aces and Breath of the Wild are all down to $45 this week.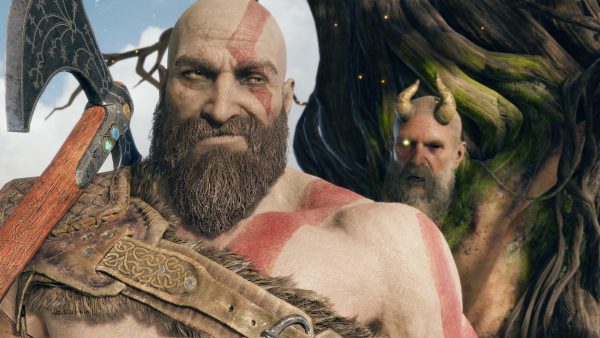 God of War, arguably one of the year's best games (at least until things like Red Dead 2 show up) is down to $45 this week at Amazon, so if you've been sleeping on a purchase of the adventures of Sad Dad and Boy, now's your chance.
God of War on PS4 for $44.99 from Amazon US
Then there's Metal Gear Survive. It might not be one of the best games in recent years, it might even only barely register as a Metal Gear game, but it might just pique your curiosity now that you can grab a PS4 copy for $11. If so, you can grab one at Amazon.
Metal Gear Survive on PS4 for $11.11 from Amazon US
Here's a thing – there's an officially licensed Elder Scrolls cookbook. I had no idea about this one until today and while it's not actually released until March 2019, you can put down a pre-order right this very minute for $35 and guarantee yourself just under 200 pages of recipes from Skyrim, Morrowind and beyond. If that's your thing.
The Elder Scrolls: The Official Cookbook for $35 from Amazon US
Nendoroids are kind of like the better-made, more articulate cousins of Funko Pops. They also have distinct features, which is a nice change from Funkos. They do, however, tend to be a lot pricier. Right now, however, you can get yourself a little Genji for $37.49.
Overwatch Genji Nendoroid figure for $37.49 from Amazon US
With that, we're done for another week. Keep in mind that deals, prices and availability can change at the drop of a hat, so apologies if you miss out on something you wanted. I'll be over at Jelly Deals, scouring the world wide web for more deals. Feel free to visit, or follow us on Twitter and give us a like on Facebook.
Did you know that Jelly Deals has a newsletter? It lets us bring the best deals directly to you each day. Subscribe here, if that seems like your kind of thing.
Let's block ads! (Why?)