Best PC Games That Can Be Played With 2GB RAM and No Graphic Card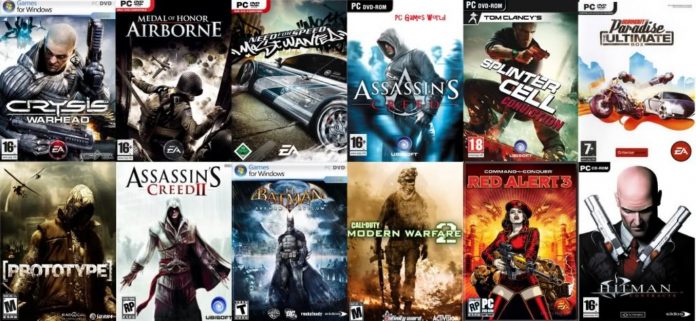 The population of the world is 7.6 billion right now. But do you know! the number of gamers in the world is 2.3 billion active gamers worldwide. If you think that's a joke, I've given the source in hyperlinks. But that's a fact that video gaming industry is growing day by day.
Everyone who has a computer or even a cell phone must love to play games. The lack of interest we show sometimes is due to expensive games, or limited we have. But what if I tell you about some well-known games that don't need high system requirements? Yup! there are many games that you can play with an average system.
How can we play Games with a PC having 2GB RAM without a graphics card?
Yes, it is possible to enjoy games with less compatible systems. Let's talk about some games that run smoothly on a PC with 2GB RAM even without a Graphics Card. But before we proceed, I must tell you, some of these games may lag while playing on high quality. To enjoy these best games on a lower compatibility PC, Must play them on Medium or Low graphics settings. So here we proceed to our list.
Best games with fewer requirements:
1. Call of Duty: Modern Warfare series
[embedded content][embedded content]
Do I really need to explain about Call Of Duty? Well, I don't think so. Call of Duty is a game every video game lover is known to it. The Call Of Duty: Modern Warfare series is a famous installment of this action game. The COD4: MW, COD: MW2 and COD: MW3 can be played on a 2GB RAM system on medium settings very easily. Note that COD: Moder Warfare Remastered needs more system requirements.
2. GTA: San Andreas
[embedded content][embedded content]
You read it, right dude. The legendary game Grand Theft Auto and its best-seller installment GTA San Andreas can be played very smoothly on a 2GB RAM PC. Play as CJ and rock in GTA map. It doesn't need any high system requirements.
3. Max Payne 3
[embedded content][embedded content]
How can we forget Max Payne 3? A thrilling game that needs no introduction. Yes, the perfect revenge doesn't need high requirements. Play as Max with fewer system requirements. This game also runs smoothly on 2GB RAM and no graphics card PC.
4. Prototype
[embedded content][embedded content]
Prototype 1 and Prototype 2, Both are available with fewer requirements. You can enjoy these games with your 2GB RAM PC in medium or low settings.
5. Just cause 1 & 2
[embedded content][embedded content]
As we started with action games and I listed all the action games till now. So last game in my list is also an action game. But this game is also very interesting. Just Cause 1 and Just Cause 2 are also available for low requirements PC.
Let's block ads! (Why?)